Article Taken from the Westmorland Gazette…
Employees of an Endmoor-based construction company will run for 24 hours to remember the daughter of colleague Chelsie Gladstone.
Matilda was tragically delivered stillborn in February of this year.
Now Miss Gladstone, an employee of L&W Wilson, and fiancée Matt Walker are aiming to raise £10,000 for charity by February 9 2020 – their daughter's birthday.
So far they have generated £2,815 in various ways, including a collection at work and the Keswick to Barrow Walk, which Miss Gladstone's colleague Sharon Hall took part in.
As part of this fundraising effort, five employees at L&W Wilson will between them run for a full day at Leeds' Endure24 event on June 29. Alan Wilson, managing director of the company, has paid for their entries.
The group will be raising money for the Tigerlily Trust, a charity who provide symbols of remembrance, via routes such as care packages, to bereaved families.
Speaking ahead of the event, Miss Gladstone said: "I looked at them [the runners] today – they have gone out for a run at lunch today in training – and I got a bit emotional."
She added: "To do it off their own bat and in honour of our daughter and our family – it's something quite special."
Visit https://uk.virginmoneygiving.com/Team/MilesforMatilda to donate.
The Tigerlily Trust's website can be found here: http://www.tigerlilytrust.co.uk/.
Article Source – https://www.thewestmorlandgazette.co.uk/news/17719621.employees-of-endmoor-based-company-to-do-24-hour-run-for-colleagues-daughter/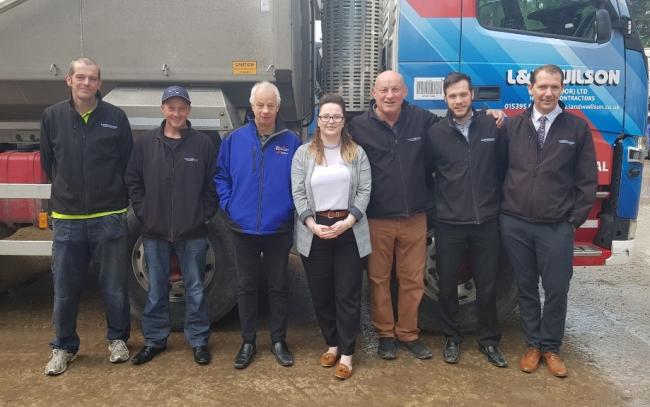 Speak to us
Contact us today for more information, to arrange a convenient time for us to call you or to arrange a meeting.