L&W Wilson are very proud to have recently sponsored a Little Lifers First Aid – Flat Stan First Aid Workshop, at Newton School in Dalton in Furness.
One of our Project Managers, Nathan Dobson and our Health & Safety Advisor, Chelsie Gladstone joined the group for their session.
The session consisted of 16 7/8-year olds.
The session covered:
What is first aid,
Ways of getting help,
Unconscious casualty,
CPR,
Choking casualty,
Burns and bleeds.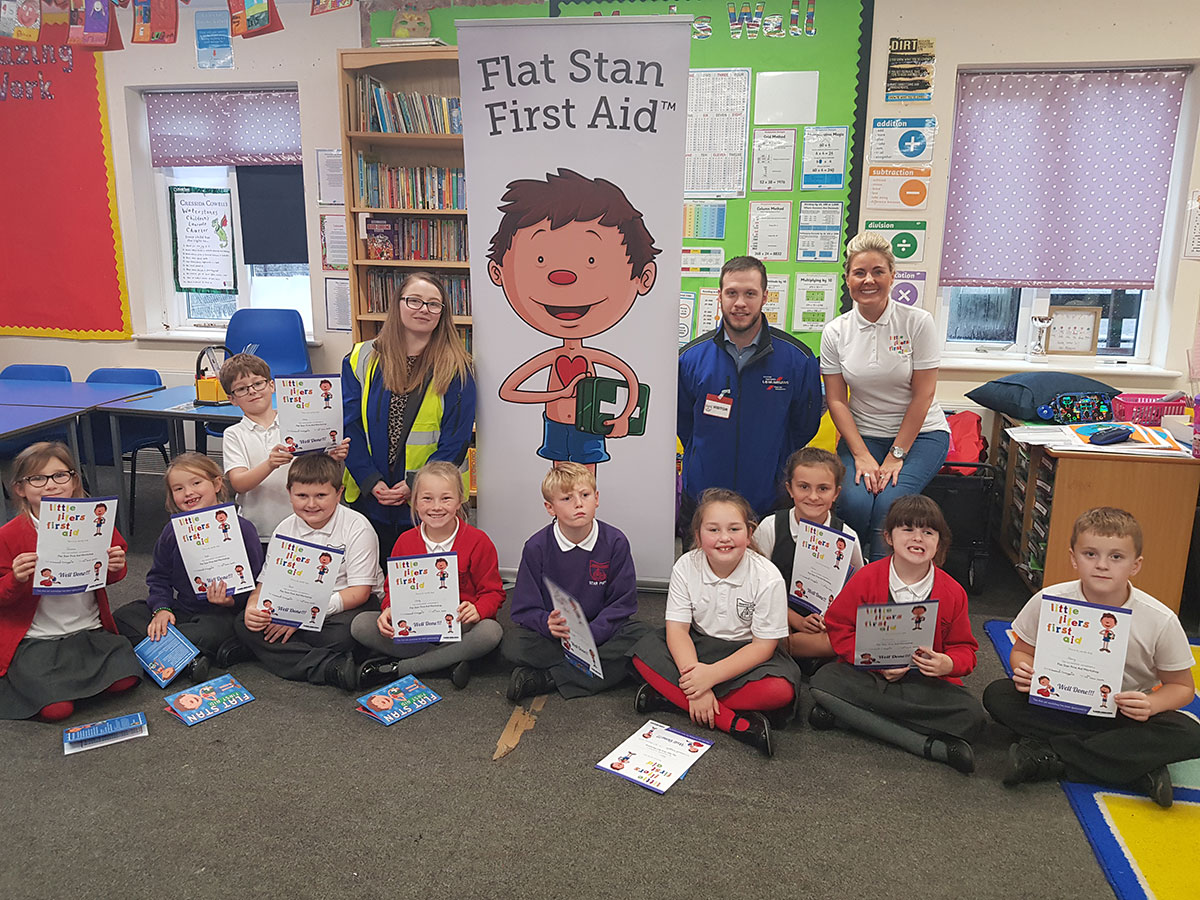 At the end of the workshop each child received a Flat Stan First Aid Guide, sticker and certificate to take home.
Nathan says ''it was great to be part of such an engaging session which is so valuable to children. The children were great, they were really enthusiastic and keen''.
Chelsie says ''sessions like this should become a part of the curriculum, to give children the knowledge at such a young age could prove vital in the future. The way the course is presented is fabulous, it was really age appropriate''
Should you wish to book a course or sponsor a session for a school in your area, then please contact Natalie at Little Lifers First Aid on 07507361061 or [email protected]
Speak to us
Contact us today for more information, to arrange a convenient time for us to call you or to arrange a meeting.